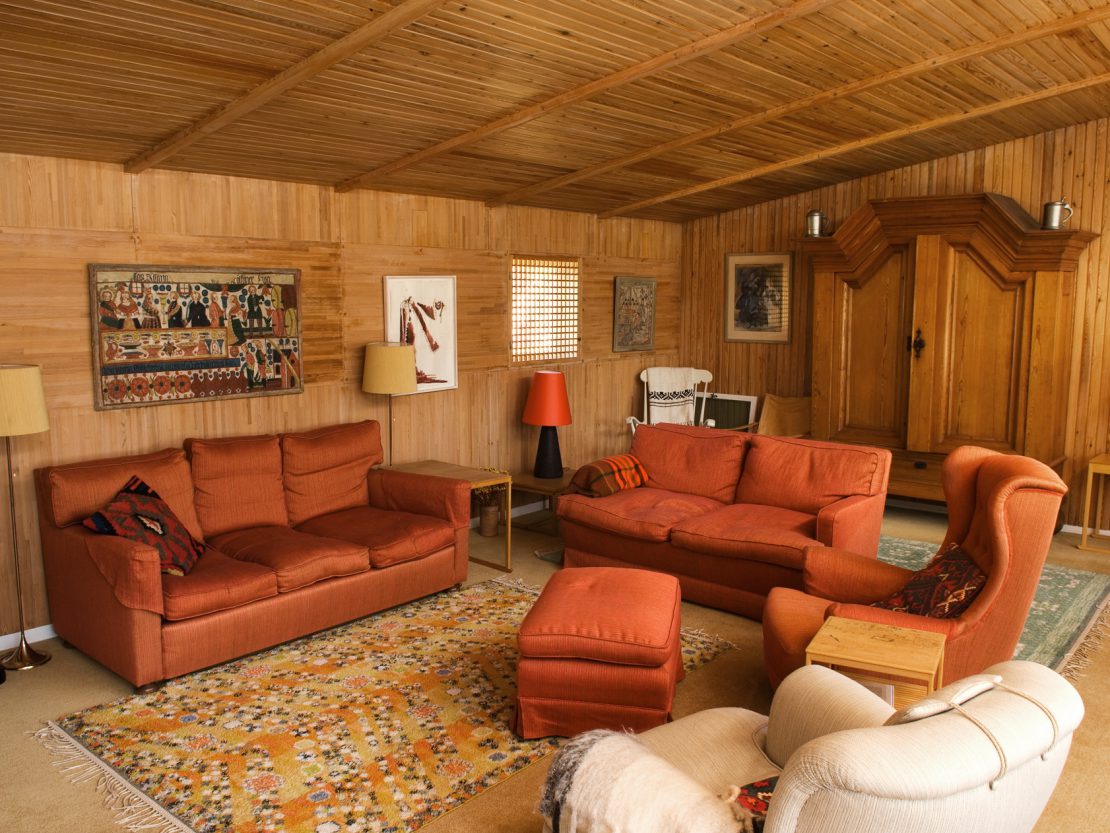 Our Guests
"Thank you for sharing such an unexpectedly private glimpse into the master's life. It will be a Thanksgiving Day that will be unmatched in our lives. Love."
Holly Hunter and Gordon MacDonald, with sons Claude and Press, November 2010
The foundation is happy to receive about 40 guests every year.
A wish from owner Hans Gude Gudesen is that all guests write in the guest book in Hammars before they leave. Visitors of the Bergman Estate have described that the powerful nature of Fårö as well as the historical interiors has enabled them to experience complete focus in their work.