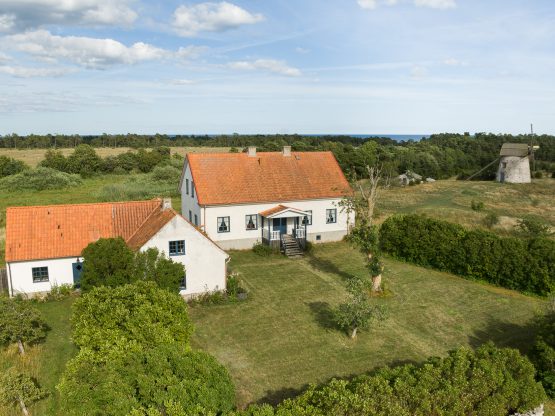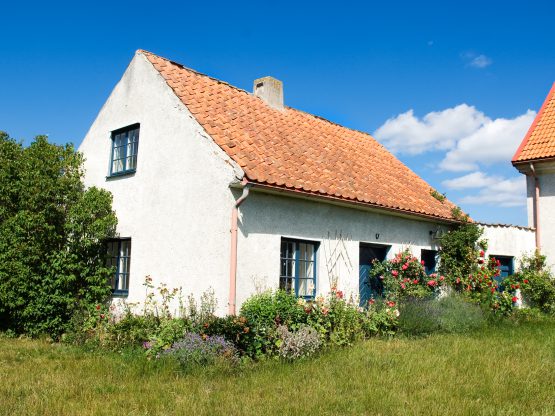 Ingmar Bergman's house at Dämba is a beautifully renovated farm property from 1854, just a few minutes' walk from the Baltic Sea. It overlooks the marshes at Dämba träsk, a lake with an exceptionally rich bird life and a lovely landscape that has been cultivated for generations. The barn at Dämba was turned into Ingmar Bergman's private cinema, Biografen, where he came to watch films every day.
The main house at Dämba consists of two large bedrooms, two living rooms, a kitchen and two bathrooms. The annexed wing of the house, Flygeln, also contains two bedrooms, a living room and a kitchen. Stone fences and lilacs, as well as an unusually lush garden with beautiful flower beds and fruit trees, surround the house and its wing. The ghost of an old (and benign) judge inhabits the lilac hedge.
Part of the property is Kvarnen, the very picture of an old windmill. It has been tastefully converted into a living space with one bedroom with a double bed, a bathroom, a kitchen that also serves as a day room, and a stunning view of the lake and the surrounding fields.