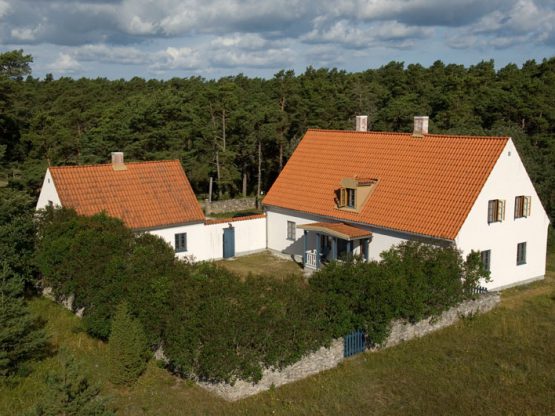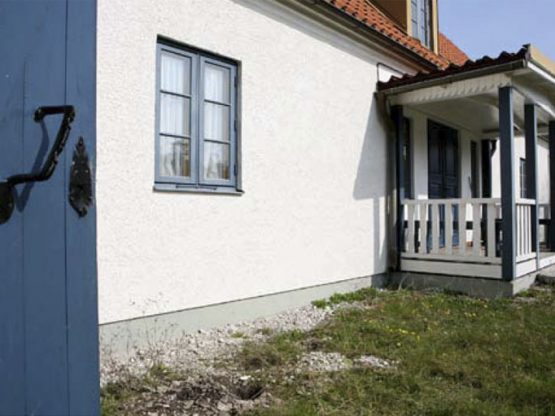 A few hundred metres into the woods from Hammars lies the house at Ängen. Here Ingmar Bergman built a solid and beautiful residence in classic Gotland style with large, inviting rooms, a magnificent fireplace and a charming guest house, surrounded by fields of flowers and wild strawberries.
The main house has two large bedrooms and a smaller one, a spacious living room and a kitchen.
The guest house, Drängstugan, consists of a bedroom, kitchen, private bathroom as well as a living room on the upstairs floor.